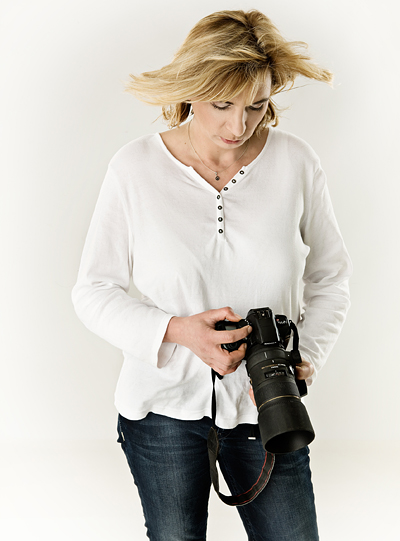 The documentation of weather phenomenon and my intimate connection with nature in general were the foundation from which my passion for Nature Photography was born, a passion which is, without doubt, the main focus of my life. My Images are neither meant as a simple representation or documentation but rather a view of nature at its most perfect, at its most aesthetic, as I see it – they are my view of the world. Often pastel like, occasionally strongly coloured, and sometimes abstract, they should hold forever a single fleeting moment and feeling in time, which will captivate and entrance the viewer.
I live and work in the Erzgebirge in southeast Germany and together with MARK, the man and photographer at my side; I explore constantly vast swathes of Germany and Europe. Together we discover again and again interesting and intriguing motifs and find unendless inspiration in the beauty that is Nature and the emotions and feeling that this instills in us. The main focus of my work is macro photography of butterflies and plants, as well as natural details and landscapes (especially of rivers and other water sources) with all of these sometimes being shown in abstract form. In particular, images which seem to touch the boundary between photography and painting are a constant source of fascination for me.
In April 2015 my first BOOK was published, from which you will get a much deeper insight into how I work and of my view of the world around me. I regularly hold workshops and give lectures on nature photography and I am a REFERENCE PHOTOGRAPHER for Sigma Deutschland.
The pictures shown here are a selection of my images which are available as signed and numbered limited editions (see menu above). To see all the images that I have published along with more information about myself and my work please visit my main site (here). Naturally, all of the images on that site are also available for purchase.